Welcome!

Kavik River Camp is a one of a kind camp located just a few miles from the Arctic National Wildlife Refuge. 2010 marked the 50th Anniversary of the Refuge and what a time to see it! The Camp offers logistical support for all your Arctic needs. Camp, hunt, fish, bird viewing... just about anything you can think of, we are here to help see your Arctic Dreams realized!

Film crews and photographers have a one in a million location ripe with wildlife and an unheard of proximity to the Refuge. Check for camp availabillty and logistical support specific to your film needs.

Kavik River Camp has wifi capability provided by Nia Sat, as well as phones and all services you would expect to find in a big city... however the closest big city is Fairbanks 500 miles South. The closest road is 80 miles West. We have a 1.25 mile long runway and house Av-gas and Jet fuel for resale. If you are looking to experience the Arctic but still want services.. Kavik is the place to be!

This site was created and is maintained by Susan for the more recreational aspects of this camp. If you have large industrial, or commercial needs regarding Kavik, please do not hesitate to email or call.

Kavik will be doing work on runway and Camp during the summer months. Please be aware and look for heavy equipment on runway prior to landing. Check often for updates.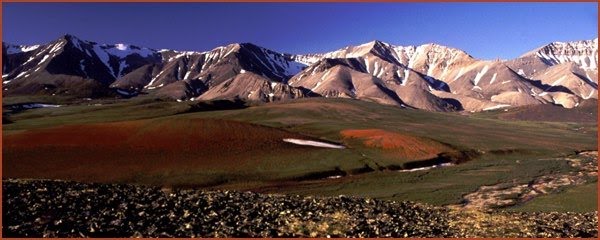 69.4N x 146.54W

reservations@kavikrivercamp.com

snail-mail address:

Susan Aikens/Kavik River Camp

3875 Geist Rd, Ste E,

Box 267

Fairbanks, AK 99709